AIFMD compliant reporting
The reporting engine generates AIFMD compliant standard reports. Our software solution can be integrated easily in the client environment. The following diagram illustrates the overall AIFM reporting work flow.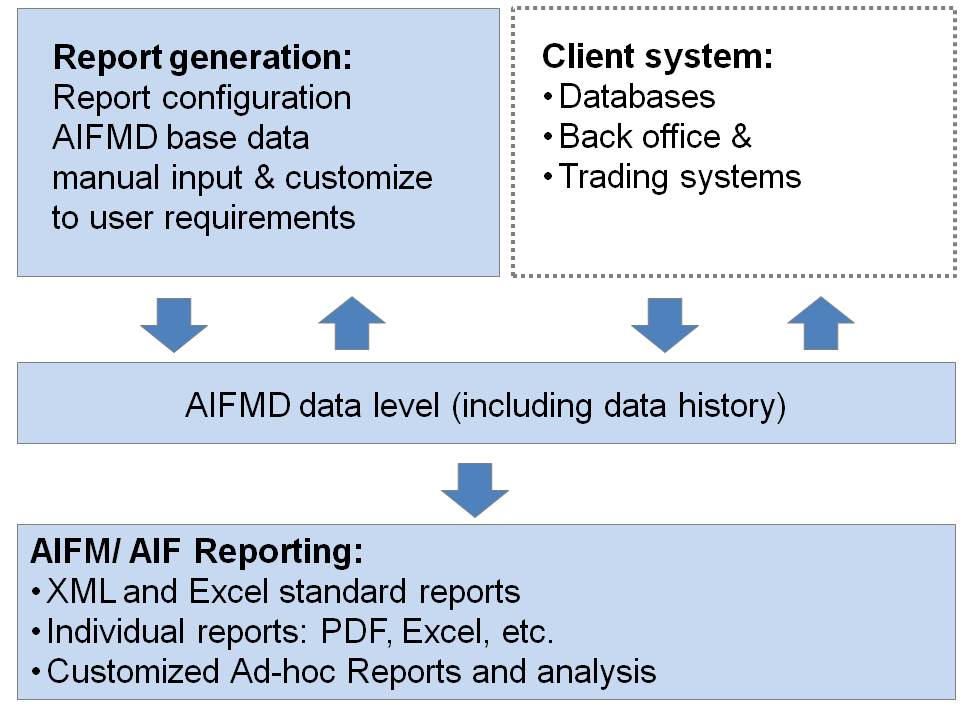 Reporting formats
Customized Reports are generated in different file formats like Excel or PDF, in addition to the regulatory required XML reports. The following figure illustrates various file formats.